Patient Testimonials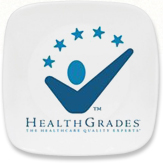 Kuddos to an amazing Dr. Over the yrs due to early in life knee injuries, I've seen many orthopedic Dr's. Through it all I was most impressed w/ Dr Dolce. He doesn't take the easy way out with knee issues, he finds the right way for u & ur lifestyle. Before I met Dr I had given up hope & resorted to chronic pain med use. Dolce gave me hope & possible solution for a better quality of life. Post surgery was the easiest one I've ever recovered from! Highly recommend this Dr :)
- Carrie M in Whitney, TX
May 19, 2018
Cannot say enough good things about Dr. Dolce and his staff! Friendly, knowledgeable, patient, wonderful!
- Natalie in Ft Worth, TX
Aug 15, 2017
Great guy. Easily determined what was wrong with the help of his staff. I was also in and out quickly even while he trained a PA. Total pro and easy to talk to, unlike many in his field. I highly recommend Dr. Dolce.
- Stephen in Burleson, TX
Dr. Dolce performed the repair of my torn Achilles and had me out of the boot 2 months later. He responded to emails I had with questions regarding my recovery very quickly and did a great job with the surgery. Would highly recommend him!
- Brent in Ft Worth, TX
The doctor was great, but the Bone & Joint Clinic that he works for is the worst. The parking has a great deal to be desired as there really is not enough parking. When you do find parking, you need to walk all the way around the building to the front entrance. Patient with extreme joint problems were not thought about when this facility was put together. Harris Methodist and Harris Southwest hospitals do not work together which makes it extremely hard for the patients. Need to carry own X -rays.
- Earl Walker in Everman, TX
If I am ever in need of another orthopedic doctor, I will not be going anywhere but to Dr. Dolce. I will be recommending everyone I come into contact with for his services.
- Nick in Fort Worth, TX
I am extremely pleased with my recent shoulder surgery by Dr. Dolce. In talking to others who had undergone rotator cuff surgery with other surgeons I found that in many cases Dr. Dolce incorporated more up-to-date surgery techniques, specifically, performing a bicep tenodesis(reconnecting the bicep to the humerus) as opposed to cutting the injured tendon and allowing the bicep to fall and rest above the elbow. Dr. Dolce also used a 3 day nerve block as opposed to a 24 hr. as others did.
- Richard D. in Denton, TX
Dr. Dolce has been absolutely amazing! I had knee surgery at the end of last August & previously I was in so much pain. After thoroughly going over the pain and where it was, he was able to explain exactly what was going on. A couple of weeks later I had surgery & I can tell you I'm beyond impressed! I can now say I'm in no pain! Even after surgery & through therapy I never felt the pain I was experiencing previously. Thank you for everything & working with me on the medical appeals too!
- Kayla Justice in Justin, TX

He was extremely nice and caring. He was very good and explain what is going on with my knees. What would be the best course of action, and what might have to happen. His staff was nice and understanding.
- JM
He is simple and listen to my problems and advised the remedies
- VK
He was very nice and he made my feel very comfortable.
- SB
He is very friendly and knowledgeable. He answered all my questions and addressed all my concerns professionally and thoroughly.
- CS
Entire staff was great. Dr. Dolce (and his PA) both took the time to explain my problem in easy to understand terms (for us "non-medical people!). I felt confident in his treatment plan and appreciated that he didn't jump immediately to surgery as a solution.
- JK
Dr. Dolce is an excellent communicater. He showed me my exrays, explained what my problem was, the treatment required and did a thorough physical, He recommended the least invasive treatment at this time, and made a second appointment should I not get the results needed. I am impressed with his knowledge and care. I recommend him to anyone having orthopedic problems.
- DB
Dr Dolce was very clear about the results of my injury and the best way to treat it. I felt very comfortable with his approach and how to work towards a full recovery.
- JC
Dr. Dolce was very kind, professional and thorough, as was his staff. This was an initial visit.
- EC
If you're interested in submitting a testimonial for Donald Dolce MD, Please use the form below to do so.
Thanks!
Fields marked ( * ) are required